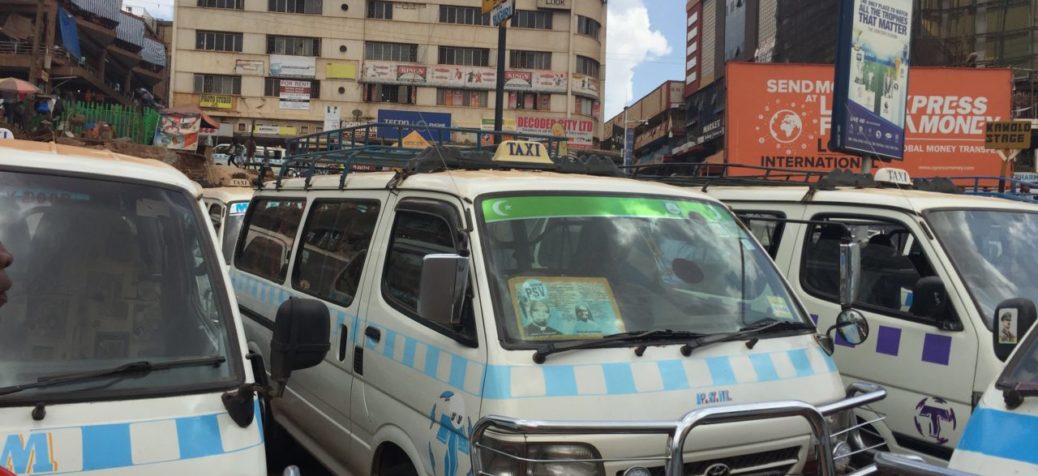 Introduction to matatus: ride from hell!
Introduction to matatus: ride from hell!
Fort Portal was a nice base camp, with lots of possibilities around. I spent a day in a community campsite at Lake Nkuruba, where I met other tour cyclists and then came back for one more night at the YES place.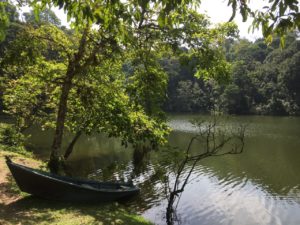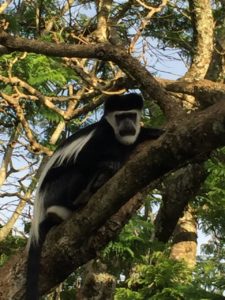 Carol Adams (see previous blog for more info) invited me at her place for a chat and I had the privilege to meet one of the orphans that she helped over the years. A young man, who is finishing is law degree, one of those who make you believe that there is hope in the world. He is smart, dedicated, and extremely kind. He wrote some really interesting articles (check this one: https://www.monitor.co.ug/OpEd/Commentary/Human-Rights-part-larger-socio-political-order/689364-4878900-bifv4a/index.html). Carol told me that yesterday he was in town to coach some younger kids and to visit an elderly woman. So inspiring to think that Denis is an HIV orphan but thanks to Carol, he became this amazing person who may eventually make a positive change in the world.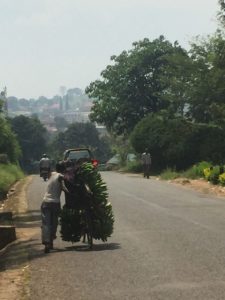 Funny how small the world can be though, Carol was telling me about her Irish guests, people who support her NGO, and she wanted me to meet them. When they finally showed up, we realized that we had met them already at a cafe in Kabale 10 days ago! Another friend of Carol was also coming that day to cut a big, big tree down. The man (who had lots of experience doing this kind of work), arrived with plastic bags over his shoes.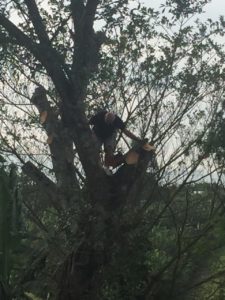 I asked him if it was because of ants, no he said, he just had new shoes and didn't want to wreck them. So he climbed in this very big tree, with plastic bags over his shoes, no harness, no rope, no gloves and with a big chainsaw, he started cutting. It was very, very impressive, but also very scary. I was hoping I wouldn't have to use my first aid skills. At some point he ran out of bar oil, so he used cooking oil! But the tree went down and we all felt very relieved.
This morning I got up very early, to catch an early bus to Kampala, and then out of Kampala on my way to Kenya.
This is when I confirmed that a bike is the best thing to travel with, as long as you are ON it.
Actually getting the bike into a big bus is not a problem. All went well. The trip to Kampala was uneventful, except maybe for the neverending 'Best of the 80's' songs, reaggae version playing during the 5 hour ride. God, the 80's where not the best years fashion-wise… But I didn't mind so much, I was enjoying the scenery. I knew the traffic jams in Kampala could be terrible, and today was no exception. I anticipated a very polluted city: yes, the air was bad, but nothing like Delhi. But I still didn't feel like staying overnight. At the bus station I must have had 15 people looking at how I was packing my bike, but it was pretty laid back and friendly, compared to Kabale. They gave me the thumbs up and off I went.
I rode out of the bus station to find the 'old taxi stand' from where I was told the matatus (mini-vans) were leaving to go to Jinja. Oh my God! It was insane, the traffic, the cars, the bikes, the motorbikes, the people, everything, so much so that although I was very worried for days about having to go through that, once I found myself into this magistral chaos, I actually laughed out loud. It was so insane, impossible, but real, and with a huge smile, I rode between all the vans, cars and motorbikes, to the entrance of the taxi stand where I saw a police officer. I went straight to him to ask where to find the right matatu. He found a 'good man' who, for 2000 shillings, helped me get to the right place. I probably coud have found it myself, but this was a lot more fun, the man took his job very seriously and it was quite something to walk in that impossibly congested taxi stand. It was so tight that at some point we had to lift my bike over the matatus' bumpers because there was just not enough room.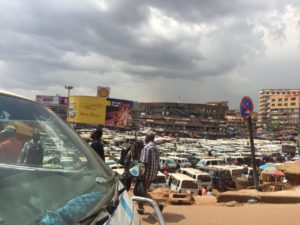 But somehow it worked out, as it always does in Africa, and soon we were trying to fit my bike into the matatu. Yes, the logical thing would have been to put the bike on the roof. But what can you do when there is no roof rack? Well, you open the back door, flip the bike up side down, and half-close the door on the bike. I was happy I had at least one bungee cord to tie it somehow…
I felt so relieved to finally be in the right matatu and on my way to Jinja, when all of a sudden the matatu stopped, everybody got out and I was there wondering what the hell happened. Well, apparently there was a mechanical problem, so we had to switch matatu. Not as quick as locals, I ended up in an empty matatu, where Laf had even less space. I even had to remove the front wheel so we could half-close the door. And for a bunch of minutes I waited there, wondering if anybody else would get into the matatu so we could get going… After a while people started getting in, and off we went. Matatus drivers are well known for going extremely fast. This one was no exception. And of course he had to take short cuts to avoid traffic. But these shortcuts were very rough roads and poor Laf was getting a terrible beating. I was really worried about it until finally I stopped worrying about my poor bike: my attention shifted to my neighbour who was about to vomit. Luckily I had some plastic bags. But it was a loooooong ride to Jinja. (Note to self: always carry extra plastic bags with you on the bus).
But once in Jinja, to my surprise, they dropped me off at a gas station where NOBODY cared. I put my panniers back on my bike, and surprisingly the bike was in OK shape, and I rode to the place where I am now: the Explorers Backpackers. A place for adrenaline junky: you can do all kinds of crazy things here, like rafting, bungee jumping, mountain biking, etc. I did the crasiest thing too: I had a super nice cold shower, put my remaining clean clothes and had a beer!
And I have no intention to go anywhere tomorrow!