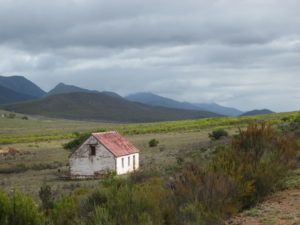 South Africa is not one of the most popular bike touring destination.
It is not even entirely clear to me why I ended up going there… I was (and still am) interested in exploring the fascinating continent that is Africa, but didn't really think about cycling there until I read an article by Willie Weir. Willie is a tour cyclist who writes articles and books about bike touring. As he traveled, he asked other travelers which country they would like to go back to if they had the chance. So many answered South Africa that in 1995, Willie went there to see for himself, and later wrote about his journey in a book called Spokesongs.
I was intrigued.
In 2015, I was looking for a destination to do a 6 week bike touring trip, from the end of March to the beginning of May.
It seemed a bit early for Europe. It was the rainy season in Colombia. I thought about Morocco, Chile, Argentina, but the flights were very expensive.
Then I remembered Willie Weir's story. It was the end of summer in South Africa. And for an unknown reason the tickets to Cape Town were very reasonable. Perfect.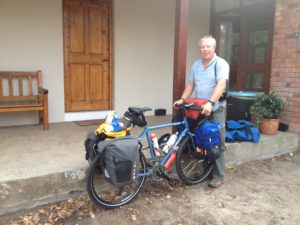 I contacted 5 people through Warmshowers to get more information and recommendations on routes to follow. One replied. I had a plan. I booked my tickets. That was the start of one of the best adventures of my life.
I ended up staying with John (my Warmshowers contact) and his family, who were also hosting William, a tour cyclist who really inspired me (and since completed his bike trip around the world). I later met Aubrey who's trip from Namibia to Cape Town 10 years ago also influenced my decision to go to South Africa. I met amazing people thanks to some contacts a friend gave me. And I met several people through Warmshowers or just as I was riding, camping or eating in cafes. The generosity, warmth and kindness of South Africans is impossible to describe in words. I received so much from that country that I sometimes felt overwhelmed by my good fortune.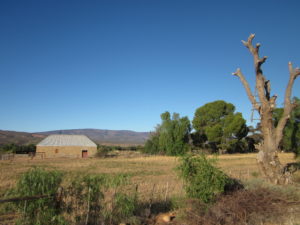 South Africa is also one of the countries with the highest biodiversity in the world and the landscape and sceneries are fabulous. And of course there is also a rich and complex mix of cultures and a fascinating history.
It's been over a year since I came back from Cape Town and I still think about it every day…
South Africa is not one of the most popular bike touring destination. But it should be.