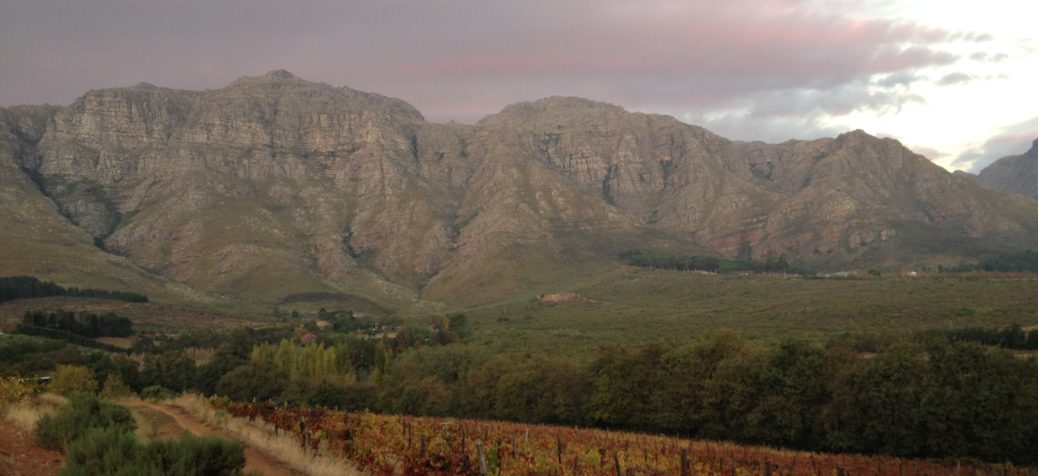 Back to the starting point
Back to the starting point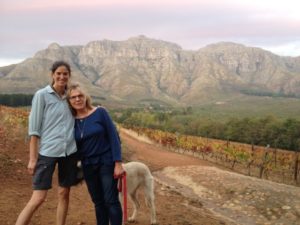 Today, I cycled back to the place where I took off 5 weeks ago. It's only been 5 weeks, and it can't compare to what other cyclists have done, but I have no words to really say how much I enjoyed this adventure. Until the very last day, South Africa had more surprises and gifts to offer.
After a bit of a lazy morning yesterday, enjoying Aubrey and Sarita's beautiful house while there was one thunder storm after the other, Sarita dropped me off "downtown" Stellenbosch and I had a lovely afternoon walking around this beautiful city, that has a huge student vibe, thanks to its University. Really interesting, with lots of nice cafes, a few bookstores, and of course many shops and wine tasting places.
But even if the city was nice it was nothing compared to the most enjoyable evening I spent with Aubrey and Sarita. Really, during this trip I met so many overwhelmingly nice people, I am starting to wonder how I will be able to leave this country. I had the most enjoyable evening, talking about bike touring, about traveling, about books, about life, about adventures, with people who decided to sell their gorgeous house to live more simply to have more time and means to travel. They are beautiful people, so caring, so sincere, so kind. Really, what is it with South Africa? There is really, really something magical about this place and its people.
I reluctantly left my newest friends early this morning. And I started pedaling towards Cape Town, and soon I was back on the road that I had taken 5 weeks ago. I usually prefer to take a different route, than the one I cycled before, but cycling on the same road this time, I could see how these 5 weeks were rich, and how much I learned and experienced during that time. As I got closer to Kalk Bay, where I stopped for my last almond croissant and coffee of this trip, slowly my smile grew bigger and bigger, to the point where it must have been so obvious that people I met on the road gave me the thumbs up, cheered for me, and smiled back, almost laughing. It felt like everything was in slow motion, almost silent, surreal.
I rode down the very first hill I had gone up, which was actually no more than a hump, but seemed like a big achievement at the time, and I was thinking about how much lighter I felt now: I traded my load of worries and uncertainties for the lightness of new friendships and fantastic memories. Nothing could have made this moment better, as I pedaled back to my starting point, which really felt like home. My first hosts in South Africa are now in Portugal, but offered me to stay at their place anyway so I have a basecamp from where I will explore Cape Town until I fly back to Canada. Will you believe it if I say that they even thought about leaving me some tape so I can close my bike box? I can't add anything.