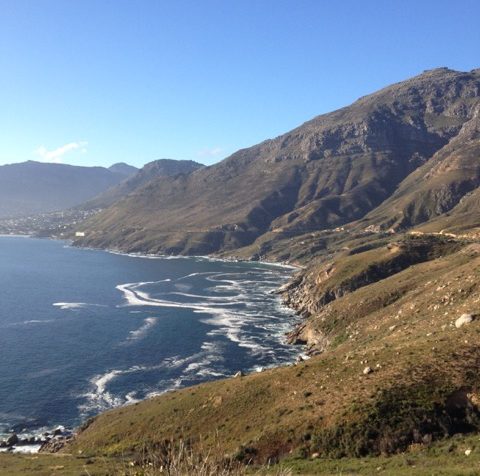 Thank you South Africa!
Thank you South Africa!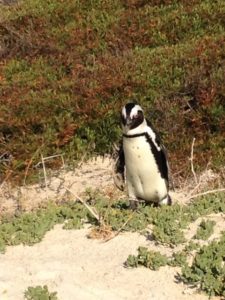 This is my last day in South Africa (for now). Over the last few days, I ticked off some of the main touristy things to do around Cape Town: cycled to the Cape of Good Hope, which was a truly stunning ride along the coast and stopped to see the penguins on the way. The next day I cycled to the "City Bowl", where I stayed with nice people I had met at a cafe weeks before in Heidelberg. They had kindly given me their contact info and offered me to stay at their lovely cottage. We also had supper together: absolutely delicious, and a great evening. From their place, I could conveniently explore the city and go to the Waterfront and to Robben Island, where Mandela spent most of his sentence. The guides are ex-prisoners so it was quite the experience to listen to them. And to learn more about the many people who fought for freedom and equity that we, in Canada, too easily take for granted.
Then I went up Table Top Mountain with a friend from the Yukon who now studies in Cape Town and we had a great time. The weather cleared up just as we got to the top, it was fantastic. I also went to the movies, and have a little anecdote that really shows the smart sense of humor that so many South Africans have (and that I love): I was the only one sitting in the front row (wanted to be able to stretch my tired legs!), and a man arrived and also sat in the front row. He looked at me and said: "Ah, we will be the first ones to see it."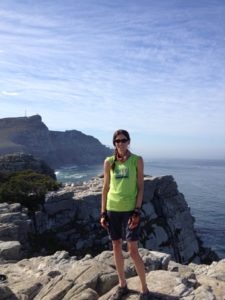 Now I wish I could find the words to conclude this amazing journey, but I am afraid nothing I will say will really be adequate to do justice to this unforgettable adventure. I fully realize how privileged I was to come here, and travel on my bike in this unique, fascinating and welcoming country. But without a doubt, the best part of it was the people I met, their keen interest, support and kindness, and the instant friendship that developed with so many of them. The whole time I was traveling here, I felt like I had guardian angels looking after me, I felt safe, welcomed and so, so happy. South Africans seem to really love their country, and they should. I love it too, and will not leave easily.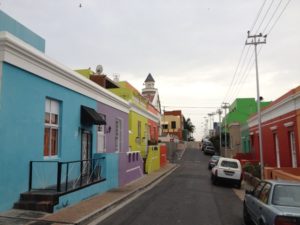 But it is now time to go, I feel so fulfilled, content, I really can't ask for more. I am going home with nothing but good memories, fully inspired by the experience and the people I met. Thank you, so much, too all of you.