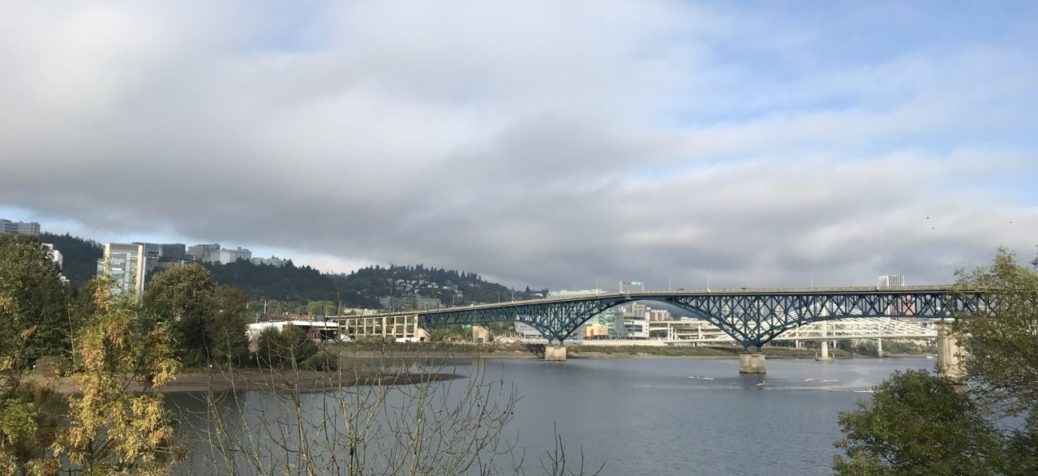 A day in Portland
A day in Portland
I wanted to see Portland for 2 main reasons, both of them unrelated to ice cream, believe it or not.
I wanted to visit Chris (whom I met in Kenya) and meet his family.
I wanted to visit the biggest book store in the world.
But I knew 24 hours in Portland would be a very short time to explore such an interesting city…
Chris picked me up in Bend.  The drive was amazing, and I was glad I didn't have to ride up all these big, long hills this time. I stayed at Chris' house, where I had the chance to meet most of his family: his wife Kristy, 4 of his 5 sons, and their little girl. I had a great time with them and good laughs as we watched a few episodes of "Kim"s Convenience", a CBC series that I had never heard of. The next morning, Chris went out of his way to prepare a fabulous mediterranean breakfast that provided more than the calories necessary to ride to downtown. But just in case, he had also bought a cinnamon roll that I enjoyed on the way.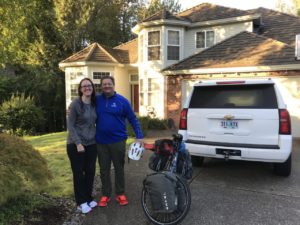 The ride was easy, mostly on one of the numerous bike paths that are all over Portland, one of the most bike-friendly city in the US.  I was told that one out of 16 people ride their bike to work in Portland. But I was shocked to see a lot of homeless people along the way.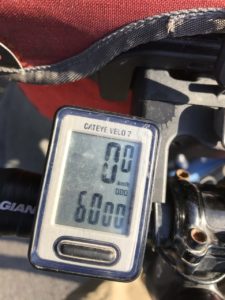 Tony and Kiki, my next Warmshowers hosts, welcomed me in their beautiful apartment, right downtown.  The location was unbeatable, and so were the hosts. After a cup of tea, we all went to the famous Saturday Market and then to the Farmer's Market where we enjoyed a few free food and drink samples and other goodies.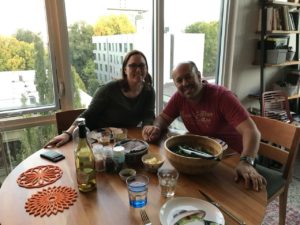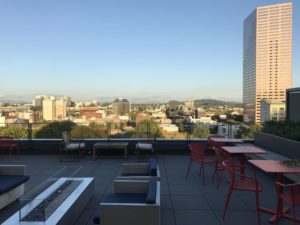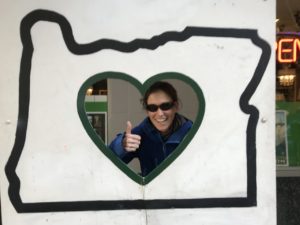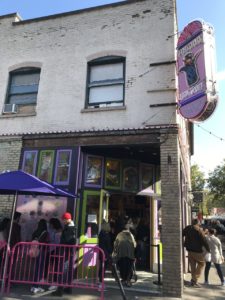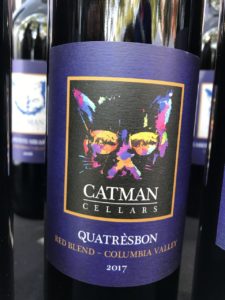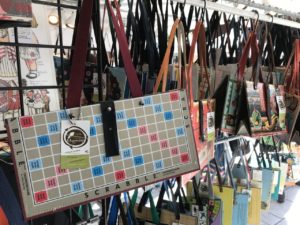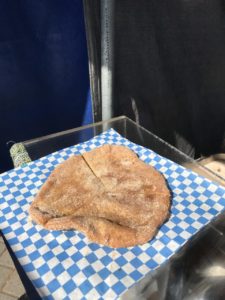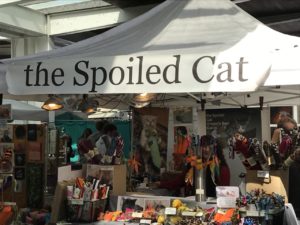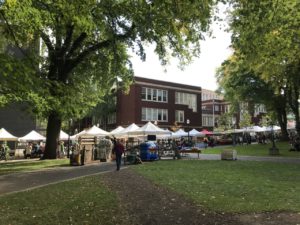 Then I went to the bookstore…
And got lost.
It is HUGE!
I loved it.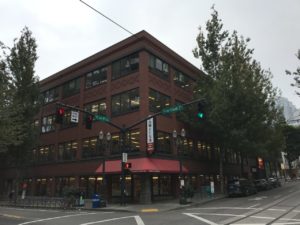 Once I managed to get out of the bookstore, I went back to the apartment to have a fabulous dinner with Tony and Kiki: fresh cod with rice and kale, and I got to try one of the local wines. I was truly having a great time with them, they are such fun people, but unfortunately, I was a bit in a rush as I had bought tickets for the Dance Film Festival. While I was in a city, I thought I should do city stuff!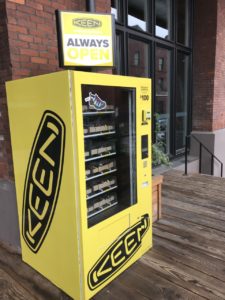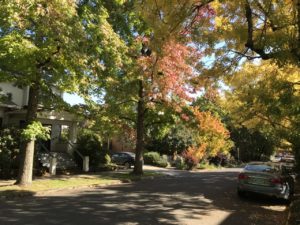 As I expected, some films were weird, too weird.  But others were good and one was absolutely awesome. I left the auditorium very content and got back to the apartment just in time to watch a documentary with my hosts and their 3 cats. Yes, the cats were also watching, or at least 2 of them. I didn't know cats liked TV.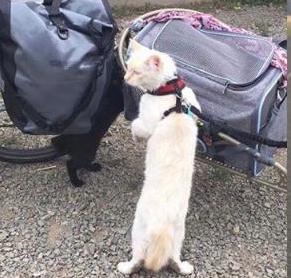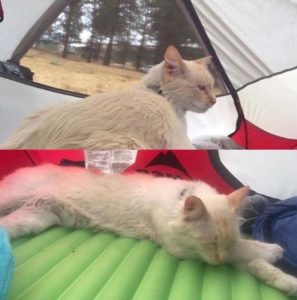 There was a lot more to see and do in Portland, but I still have a long way to go so I left the next day after I stopped at REI to get a new hammock. I still carry my old one, I just don't have the heart to throw it away yet… Oh, I can be weird sometimes!