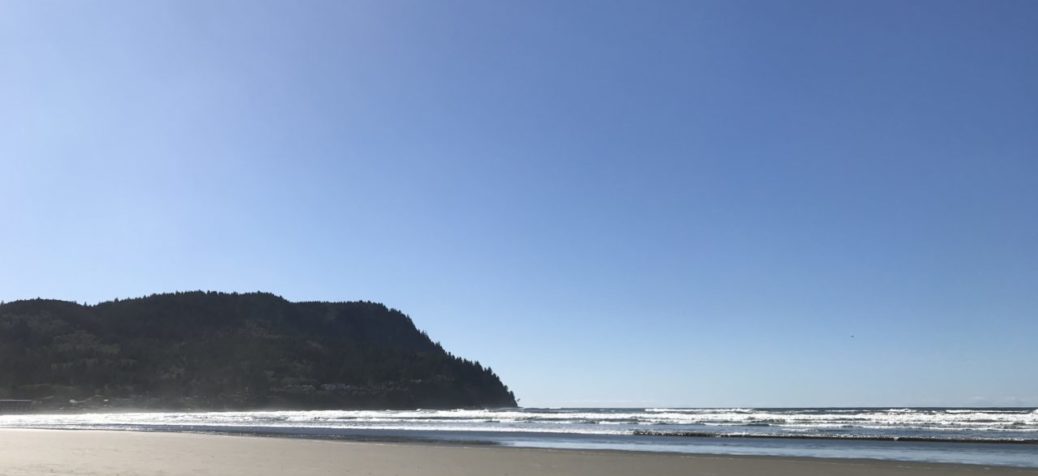 Along the Oregon Coast
Along the Oregon Coast
I finally reached the Pacific Coast!
It took me a few days because I wanted to start in Astoria, at the mouth of the mighty Columbia River.  After following the Lewis and Clark Trail here and there for weeks, it seemed appropriate to ride along the Columbia River to reach the coast.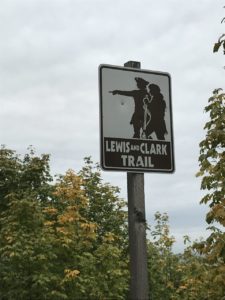 And that detour was a great excuse to meet a few other Warmshowers hosts.
Leaving Portland wasn't the most interesting ride as there was quite a bit more traffic than what I was used to, but there was a good shoulder most of the way. The first night, I stayed with Richard and Elizabeth, who both had very interesting lives.  Richard is an avid cyclist and commutes to Portland 3 times a week from his place, a 30+ mile ride each way. He also used to climb and guide in Yosemite. Liz is from New Zealand and spent time with the Maori in her youth. I really enjoyed my evening (and the food!) with them.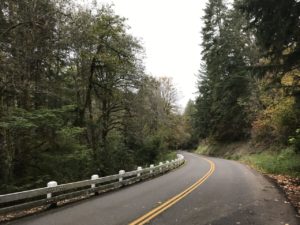 The next day, the ACA maps took me off the main highway on a lovely small road, and soon after, I took a ferry to Puget Island, a small detour, but now Laf can say he travelled to Washington! The place is very pretty and peaceful and staying with Kim and Steve was absolutely worth the detour.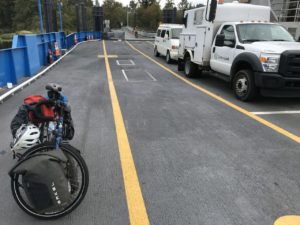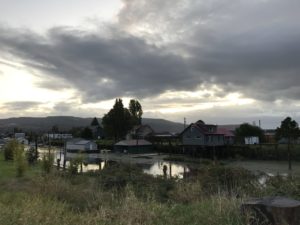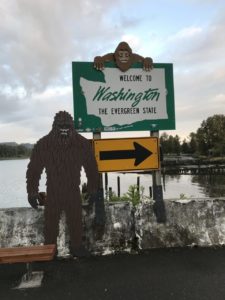 Right away Kim made me feel at home in their beautiful, big house, I could relax all afternoon and work on my book project, until she invited me to a yoga class in Cathlamet, the nearest town. It felt good to stretch after so many weeks of cycling. Supper was awesome and we shared stories. Kim travelled a lot, worked a lot with kids with AIDS, and both she and Steve were involved in opening an orphanage in Honduras, that I hope to visit when I get there.
It was then a short ride to Astoria, the start of the Oregon Coast. I was welcome to stay at another Steve's place.  This host created a little haven for cyclists in his basement. Even if he is rarely around, he lets people stay, shower, cook, do laundry and rest.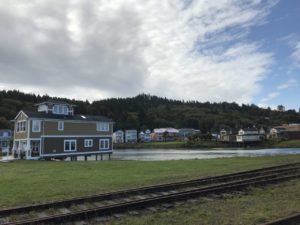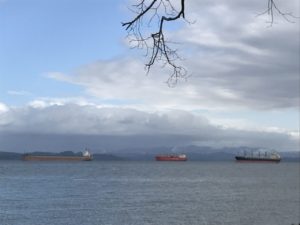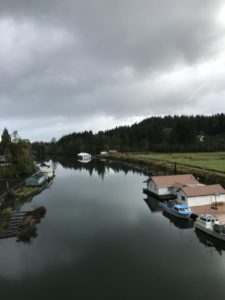 But when I opened the door, I was surprised to meet a family of 4! It was a German couple with their 2 kids: a 3.5 and 1 year old!! I was done for the day, and they were getting ready to go! I was amazed by their journey, they started in Whitehorse (and loved it there!) and have 2 years to travel as far south as they can.  As I watched them pack, I realized that I wouldn't last a day. I can't imagine how they deal with the cold, wet, the weight, not to mention the diapers… Makes my trip feel very easy.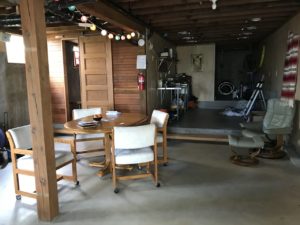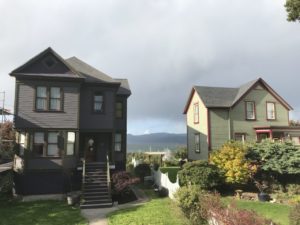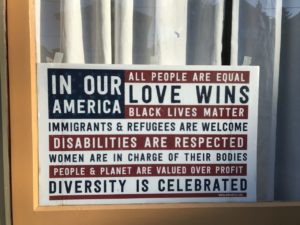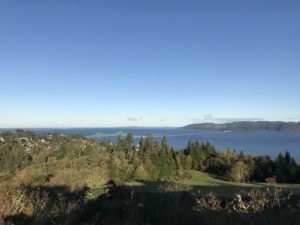 The next few days I rode into small villages, some nicer than others, most with small shops and cafés, was hosted by Ann in Seaside, the daughter of yet another kind host. That day, I walked more hours than I rode, but I enjoyed the beach and visiting the art galleries.
On the way to Tillamook, where I visited the cheese factory, there was spectacular scenery and lovely villages (Cannon Beach being a favourite). As I was eating some Tillamook ice cream, I met 2 other young tour cyclists and we chatted for a while.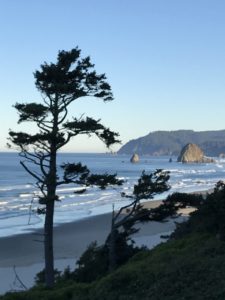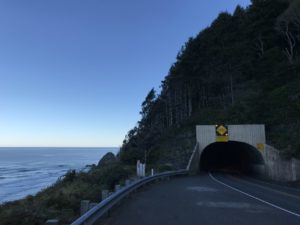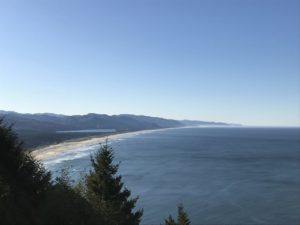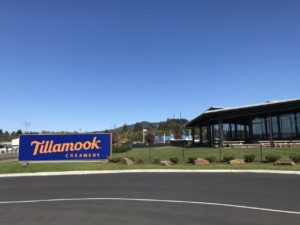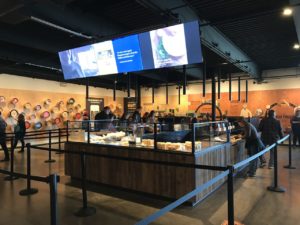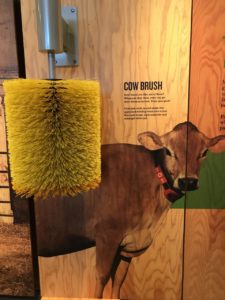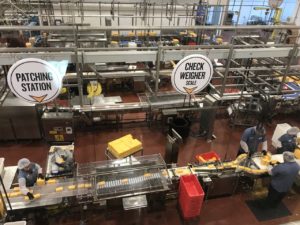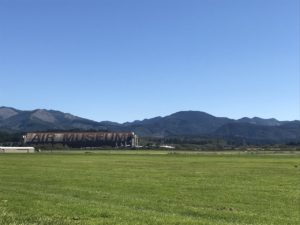 Bruce was my next host.  A man with a very gentle soul, and a big, friendly family who came for supper.  I had a wonderful evening there, the German family was also being hosted, so I was once again in awe about what they manage to do. Bruce helped me with adjusting my bike once again, and sent me off with delicious cookies and burritos for lunch. It's often hard to leave.
The next day I was  hosted by the father of Erin, one of my Warmshowers hosts I met in Bend. It was a long day to get there, but so worth it! Richard and his wife let me stay in their beautiful apartment above their garage and invited me for a delicious dinner, pancake breakfast and Richard and I went for a walk before I left the next morning. I had such a great time with them.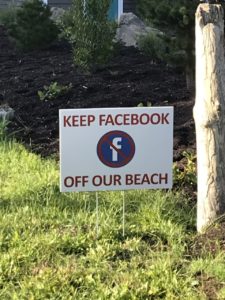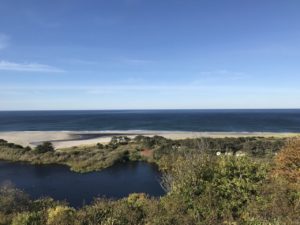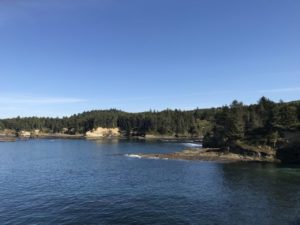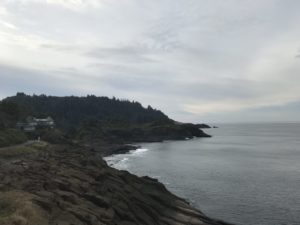 And from there, more beautiful scenery along the coast, long beaches, lighthouses, sand dunes, and many, many campgrounds.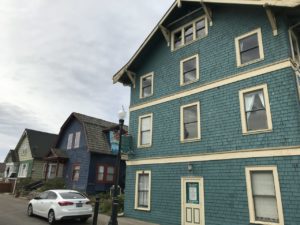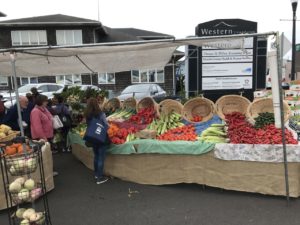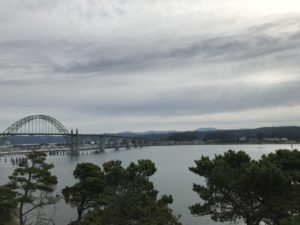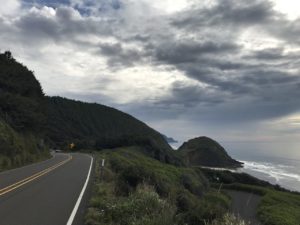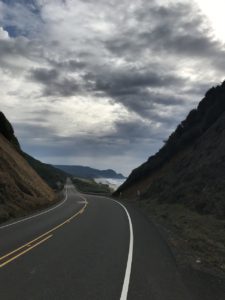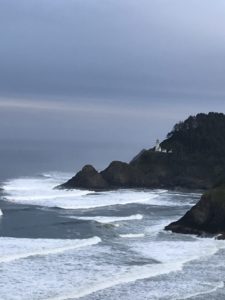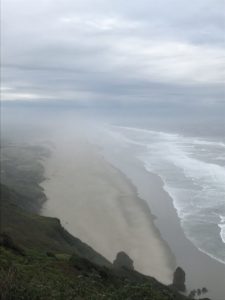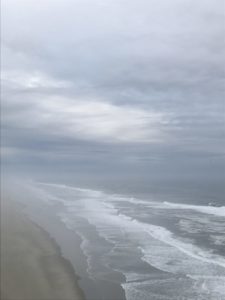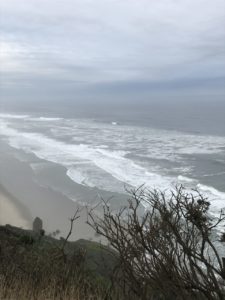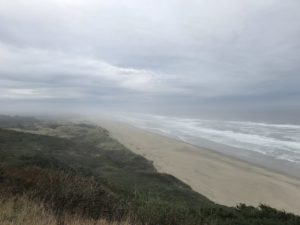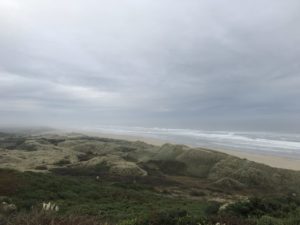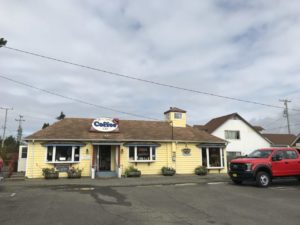 The best campgrounds are the State Park campgrounds that have hiker-biker sites, which cyclists can use for a discounted fee ($8 including a shower!) without reservation.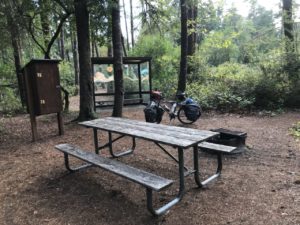 I am still waiting for those promised tailwinds, but the next few days I may not even move much, the forecast is for LOTS of rain and very high headwinds.  That might work just fine as I want to visit an art gallery in Bandon that is closed Sunday to Wednesday.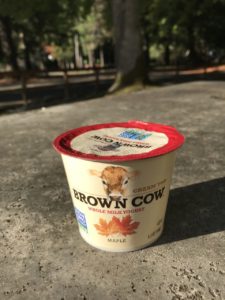 And, as per the tradition, my favourite sign of the day…