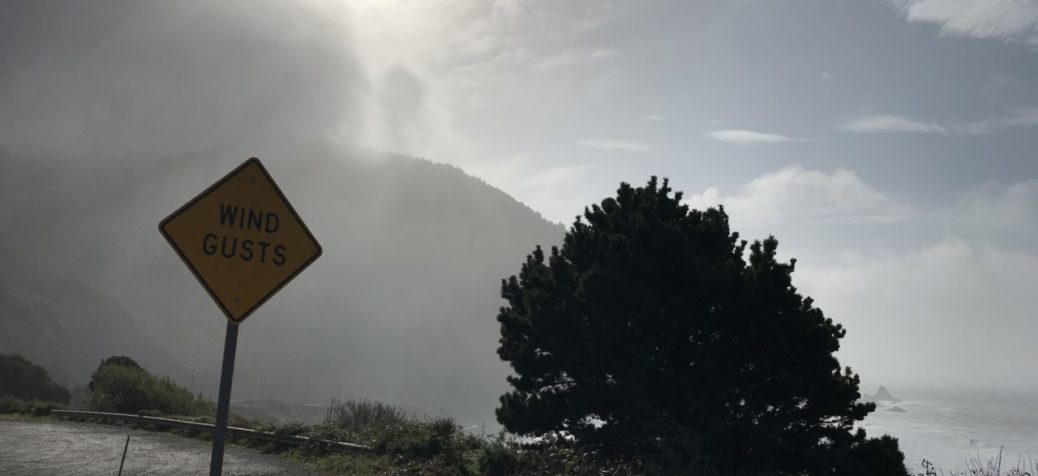 Goodbye Oregon!
Goodbye Oregon!
There was one thing I was really hoping to see in Oregon: a storm, ideally without getting too cold and wet.
I was very lucky.
We got a 5 day storm, and I managed to stay dry and warm most of the time. Of course that means I didn't cover much distance, but I have no regrets. I had one of the most memorable time. This is what this trip is all about anyway.
In Bandon, I met a tour cyclist from Quebec and together we rented a yurt for a night. It was a little more expensive than a campsite ($21 each), but it gave us a place to dry our tents and stay warm, dry and comfortable while it was raining and the wind was blowing like mad from the south. Nothing beats a shelter when you could be cold and miserable otherwise.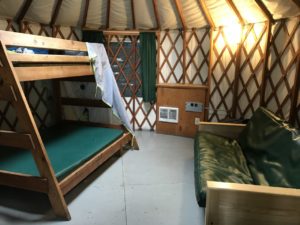 The next day was supposed to be the same but somehow, what the locals call "the bi-polar weather of Oregon" alternated between rain and sunshine. I spent time chatting with "Bandonites" at a nice coffee shop, visited the art galleries and craft shops, and ate so many free samples from the cheese factory and the cranberry shop that I left town with a full belly without having had a real lunch.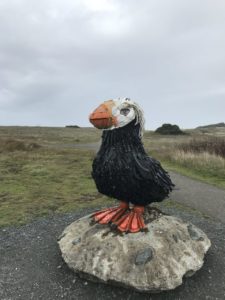 The sun started shining and I was wondering if I had made the right decision to stay just a few miles south of Bandon at another Warmshowers place, but from our email exchanges, I had the intuition that I would get along very well with Suzy.
On the way to her place, the wind was so strong that I had a hard time to stand when I stopped to watch the ocean.  High surf advisory were being issued. It took me a couple of hours to ride the 10 km or so to Suzy's because I stopped a hundred times, fascinated by the angry ocean, the waves crashing dramatically on the huge rocks that seem to be there to protect the Oregon Coast from approaching vessels.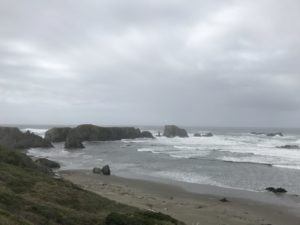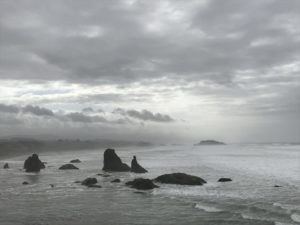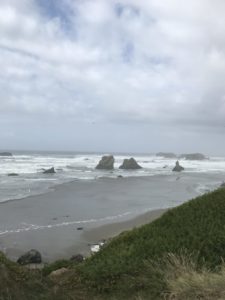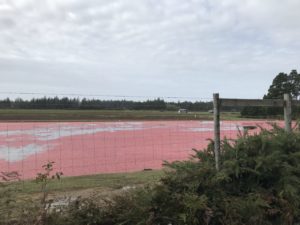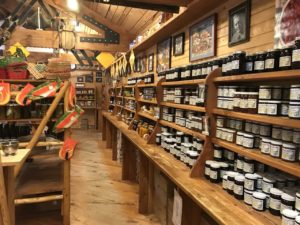 I eventually rode down the narrow road to Suzy's place, and as soon as she opened the door and gave me a big welcoming hug, I knew that I had made the right decision. The house that she built is amazing, in a beautiful forest next to a lake, and decorated with taste. She had a fire burning in the chimney, soup on the stove, but my first thought was: I have to jump into that lake!
While I cut some apples to help Suzy make the best apple pie ever (and apple muffins for the next morning), we chatted about traveling, books, knitting and other stuff, and I spent the rest of the afternoon working on a puzzle that she had started. Later Ed, her husband, and another tour cyclist, Sam from Belgium, arrived. We shared more stories while eating a delicious supper, and then played a board game called Wingspan. It took me ages to understand the numerous rules but once I did, I totally enjoyed "laying eggs" and "gaining food" to "play a bird".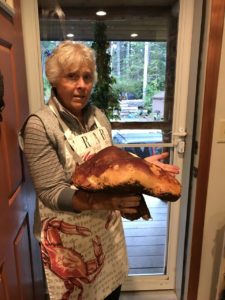 It was hard to leave Suzy's house the next day, I felt like I could just sit there and work on my book project for the next few weeks! But little did I know that very soon I was going to meet more unforgettable people…
I rode past a few small towns along the coast.  Once again the scenery was spectacular, even in the misty morning. The sun tried a few times to clear up the fog, but not with too much success. At least the wind wasn't as bad as forecasted.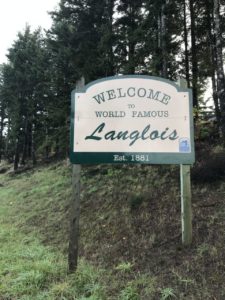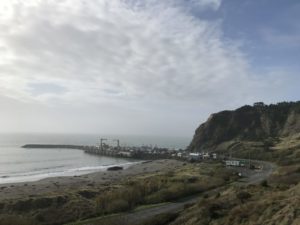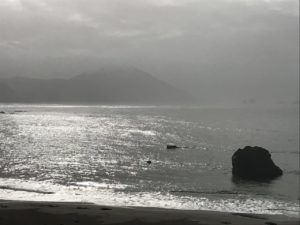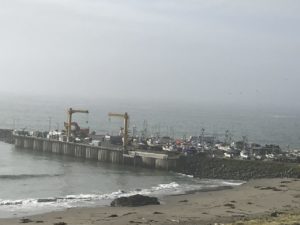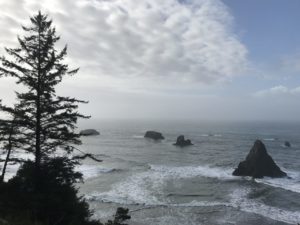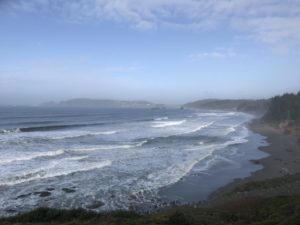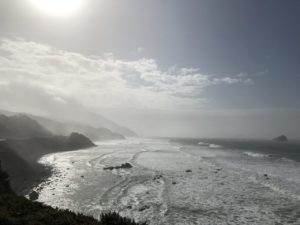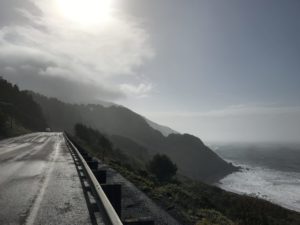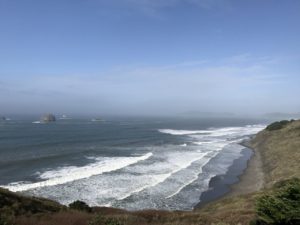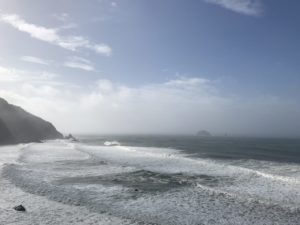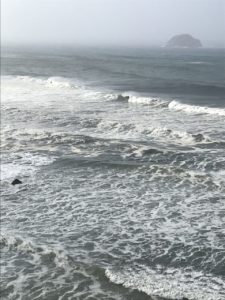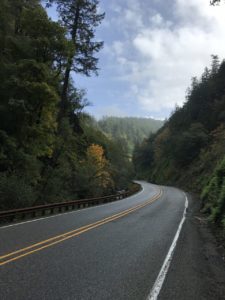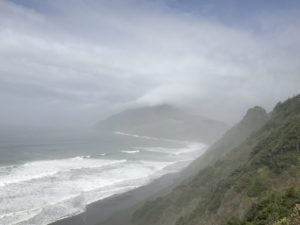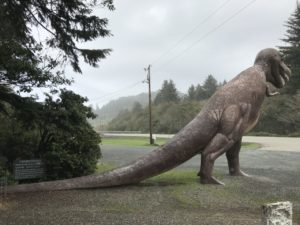 Eventually I reached Paul's driveway and started the steep climb to his place, thinking that Warmshowers is interesting because you never really know who these people are, how they live, what stories they will share, if we'll have similar or different ways of thinking… But it is the same for hosts, who openly and kindly welcome total strangers to their house.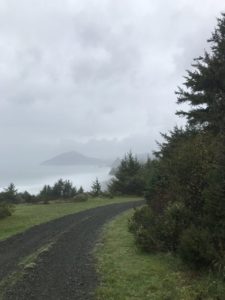 Franklin the dog greeted me at the door, followed by Paul. Once again, I was hosted in the most amazing house by absolutely unique people. Paul and Bruce also built their house themselves, from where you can see and hear the ocean. I arrived quite early so I worked on my book for some time, when not chatting with my new hosts. Paul used to work for a big company, traveled a ton and lived all kinds of amazing experiences. Really open-minded, knowledgeable and interesting, I asked so many questions that I was worried I would tire him out. And the same thing happened when Bruce finished his work day: he restores automatic organs ans pianos. He is one of very few people who can still do this work.
Sam, who had started riding later than I did eventually arrived, and we all had dinner together, followed by the most unforgettable evening of pumping pedals to play old songs on the automatic pianos and exploring Paul and Bruce's place, which is like a museum. We latter sat next to the fireplace for another hour of interesting conversation.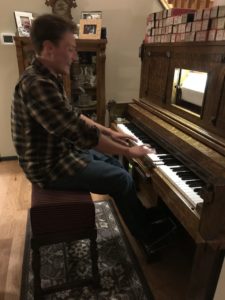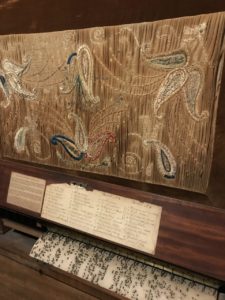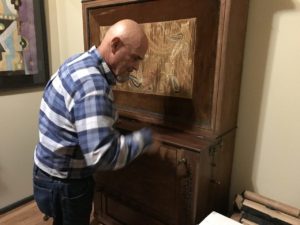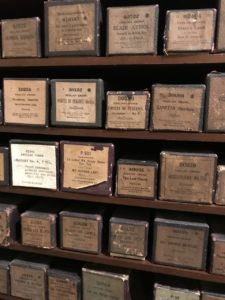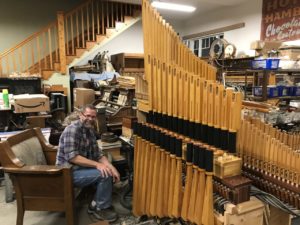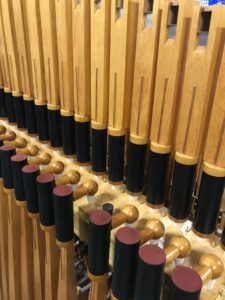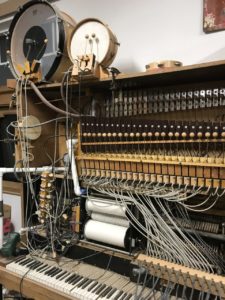 I was torn between staying up longer to hear more stories and going to bed to enjoy the sound of the rain and the ocean in "my" beautiful bedroom. Once in bed, I was trying to stay awake to listen to the ocean but the bed and pillows were too nice and I fell asleep within seconds.
In the morning, Paul and Bruce fed us a "50 mile breakfast", enough to make it to Karen's place, near Brookings. Her place is so comfy and relaxing that Dom, another tour cyclist who greeted me when I arrived, was already there for 4 days. Sam joined us a little later, and we had great fun with Karen who is definitely a "glass half-full" kind of person. Warm, funny and generous, this retired lady with Norwegian blood is very entertaining. She fed her cyclists almost to the point of bursting, but we didn't complain!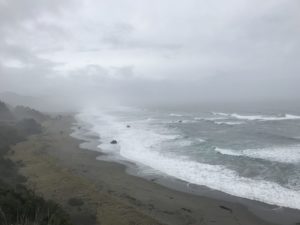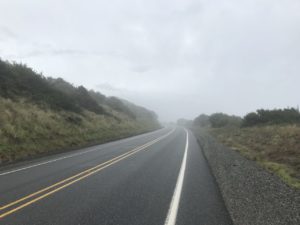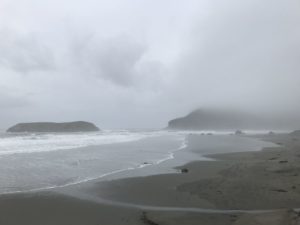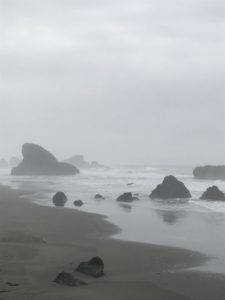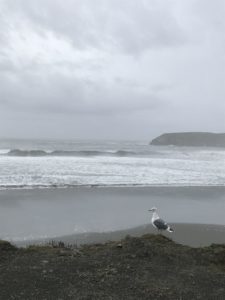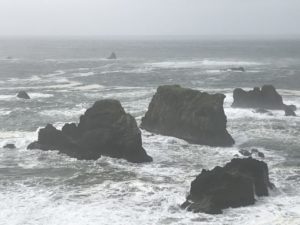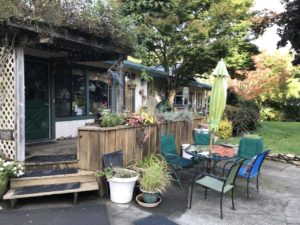 It was my last day in Oregon, (where I spent a whole month!), a state for which I now have fond memories and new friends.