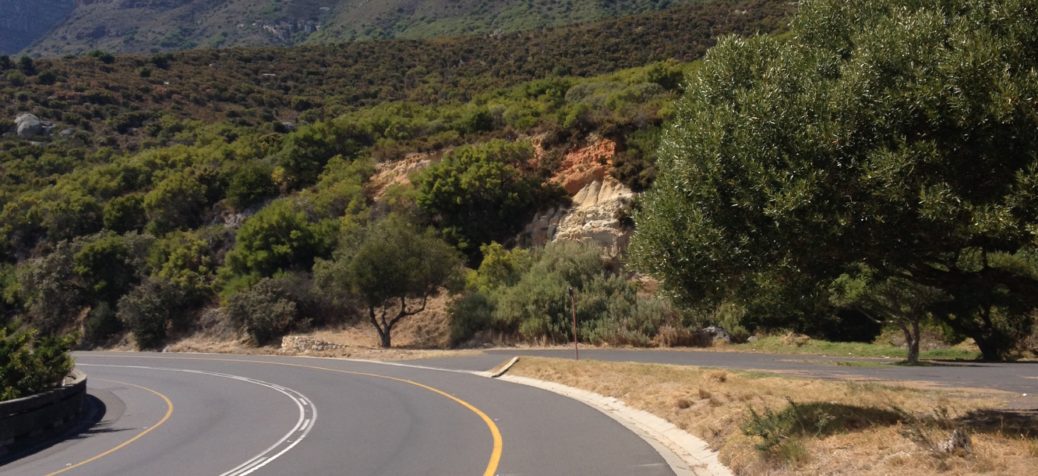 The world's best kept secret!
The world's best kept secret!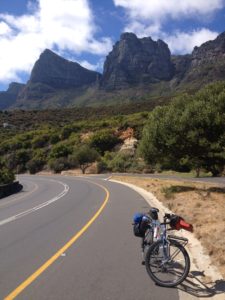 Tomorrow, the real adventure starts, I will leave my cocoon in Noordhoek and cycle east along the coast. But I don't regret staying an extra day here, I had been told Cape Town has lots to offer, and it really does. Plus, my hosts are such nice people, and their place is so comfortable that it is hard to leave! I had forgotten to mention that they had put little treats for me in my room when I arrived: cookies, chocolate, tea, coffee, etc.
Today I did cycle though. Without luggage. It was for sure one of the best bike ride I ever did. I biked the Chapman Road. The scenery is spectacular and people are super nice to cyclists. The first 20 km were either up or down, never flat, but not too steep so it was very manageable. It gave me a confidence boost, but tomorrow I will see how I can manage with all the weight on the bike. The weather was perfect, but tonight it is raining so I am happy to have a good shelter. Nature must be happy, they had a serious drought here.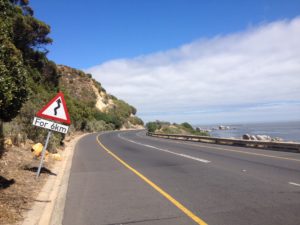 My first few days in Cape Town were absolutely incredible. I realize that this area is probably not representative of the reality of many South Africans, but I am not sure if I ever met such kind and welcoming people. Last night I was invited for supper by a very inspiring wildlife photographer that I met a couple of years ago in Australia. We went to a really nice cafe in an area that looked like nothing I had seen so far in my life. The Cape area is just stunning. Must be one of the best kept secrets in the world! I love these kinds of connection, where you meet people in one place and see them again in a completely different area. It just shows that our planet is not that big, and that we are all somehow interconnected. I also see that as a reminder that we need to look after our beautiful planet.
My bags are packed, I will try to leave early tomorrow, it is supposed to get really windy so it will be a good introduction! But for now, I am going to the pub with William since we are both leaving tomorrow. It's been fun to chat with him, after over 2 years and thousands of km on his bike, he certainly has a lot of stories to share. I feel lucky to meet so many amazing people.