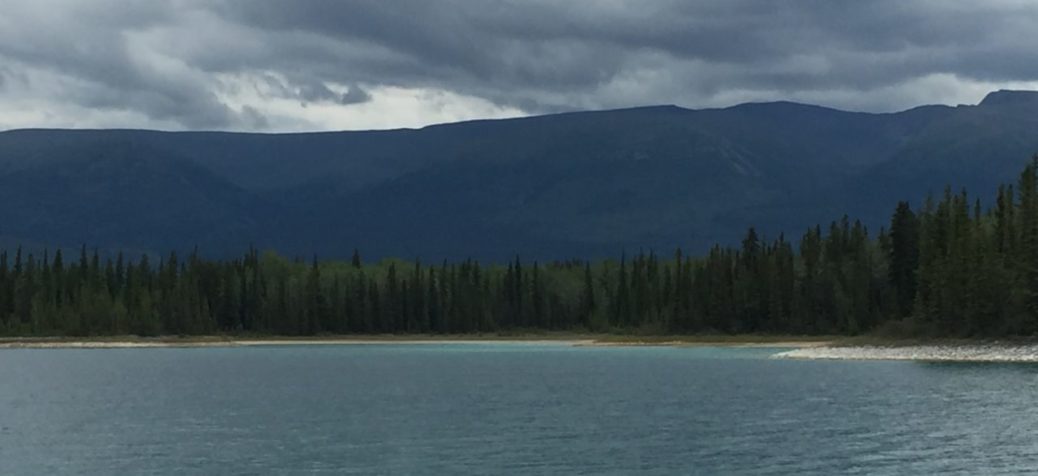 New province, new road, new adventures!
New province, new road, new adventures!
It's only been a couple of days since I wrote my last post (gotta take advantage of the few places where I can get internet access!) but I feel like this is a new chapter again! After a very lazy day in Nugget City, I rode a few kilometers on the Stewart-Cassiar to camp near a small lake. It's become a habit now whenever possible: I jump into a lake when I am done riding.  I love it.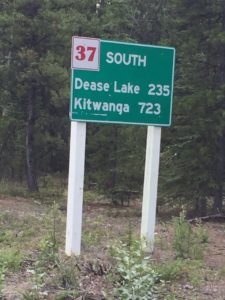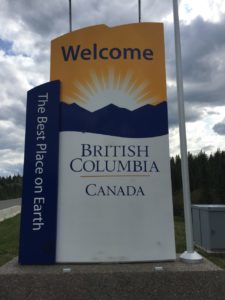 That night other people ended up parking their RV next to the lake. There is an advantage to having company in bear country, but the French couple ended up arguing all night so I used my iPod to listen to music instead, thinking that there are certain advantages to traveling alone too!
The start of the Cassiar felt somewhat remote. Maybe not as much as the Dalton, but certainly not very busy. I hardly saw any vehicles, probably because I ride early…  It was overcast, as I was riding through miles of burnt forests. Got a few drops of rain. Hills are numerous, much steeper than the Alaska Hwy but they are generally short. I have to get used to them again…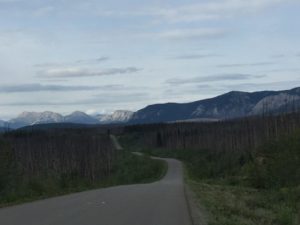 I saw more cyclists over the last few days than I had since I started, 7 weeks ago now! Always nice to meet other pedal pushers. Everybody seems to be enjoying their adventure as much as I am.
Last night I ended up in one of the most beautiful places I have seen so far on this trip.  Boya Lake Provincial Park.  It was a 3 km downhill detour (uphill on the way back, of course!) but it was really worth it. Emerald blue lake, cold but just perfect for the afternoon swim, and a nice cooking shelter where I could set up my hammock in the evening while the thunderstorm was dumping water by the buckets.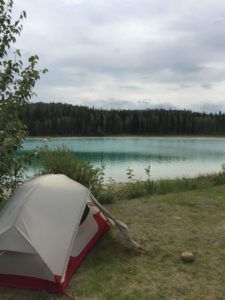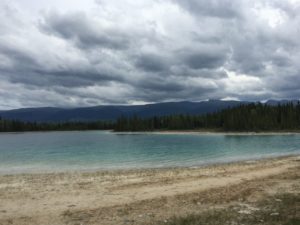 And today was a short day, my first day of riding in the rain of the whole trip, so I can't really complain.  Especially since I arrived at Jade City just as the rain started getting pretty heavy.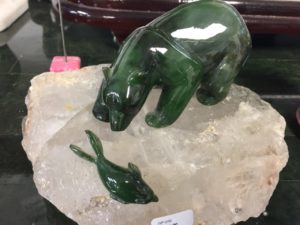 Jade City is not a city, it is a store that sells jade, apparently most of the world's jade comes from here. They offer free coffee and I took advantage of it as I was chatting with the owner who certainly had a very interesting life. Very welcoming, I ended up spending the whole day here as I am waiting for my friends Rick and Deb who are planning to join me for the next week or so of riding on the Cassiar. I am pretty excited about this plan, it will be fun to share the adventures with nice friends!