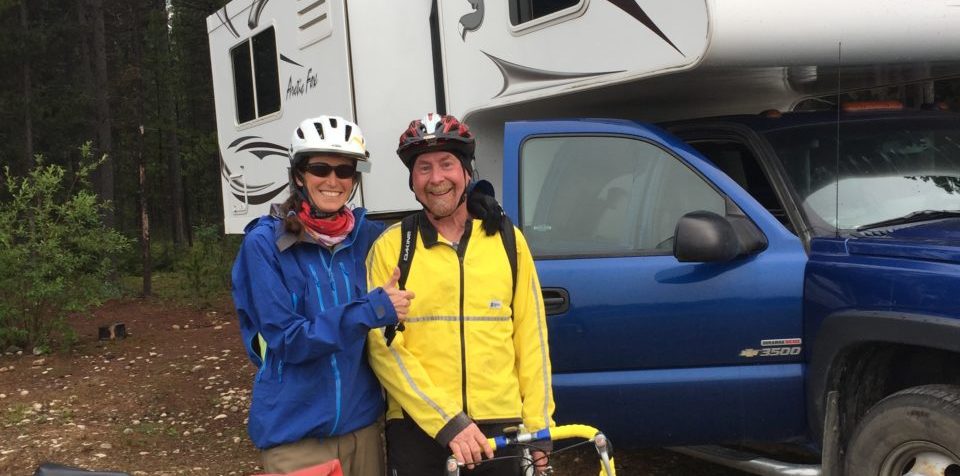 Sharing the adventure with good friends
Sharing the adventure with good friends
It's been a while since I updated my blog but I almost never had access to the internet. But now the Stewart-Cassiar Hwy is behind me, and I am enjoying the luxury of staying in Smithers, a nice town where I have the privilege to stay at friends' for the night.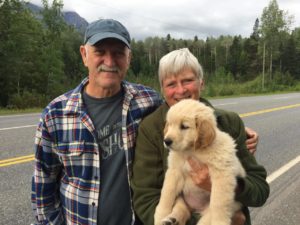 The StewartCassiar was a pretty amazing road to ride on. And I had a really great time sharing this leg of the journey with Rick and Deb, two adventurers who managed to reorganize their busy schedule to free about 10 days of their time to join me. It was really nice to have company for that section, including the luxury of riding without my luggage, eating awesome food, and having a greater sense of safety in an area where black bears are numerous.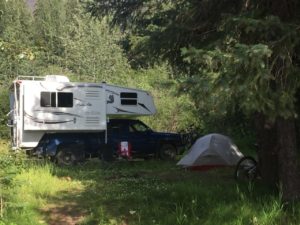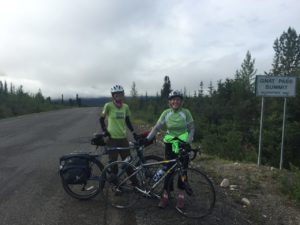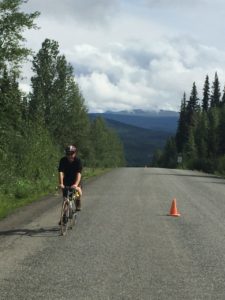 But oddly enough, it is not the bears that worried travelers and locals on the Cassiar this year, it was the extremely sad and somewhat scary story of 3 murders that occured in the area. Most people probably heard about these tragedies already. Two young men killed 2 Australian tourists on the Alaska hwy and then drove down the Stewart-Cassiar, where they killed another man. Apparently they stopped at Jade City the day I was there, so I very likely saw them but luckily they were not interested in getting a bicycle. As we rode south of Dease Lake, we saw several police cars, and the area where the third guy was killed. It put a weird atmosphere into the air but it didn't stop us from enjoying this very scenic road.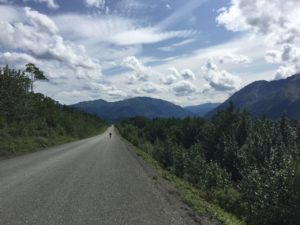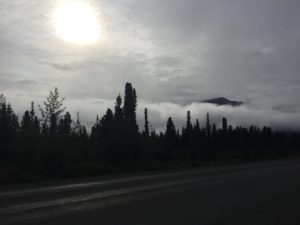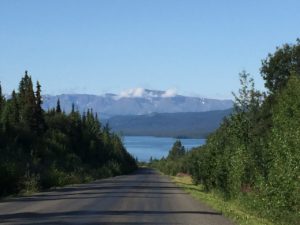 Rick and Deb took turn driving and riding with me, they kindly followed my schedule that involves getting up early, and we rode usually until midafternoon, at which point we would usually reach a beautiful place to camp, ideally near a lake to get refreshed after the day's effort.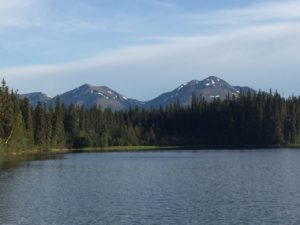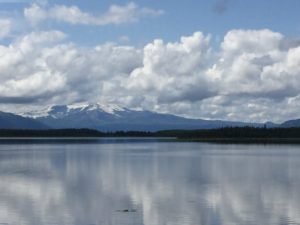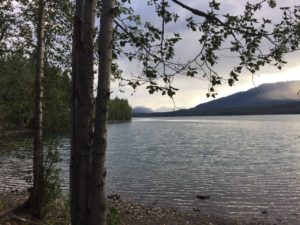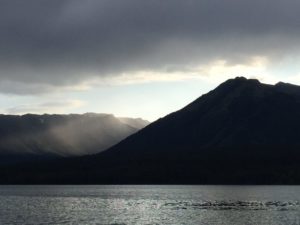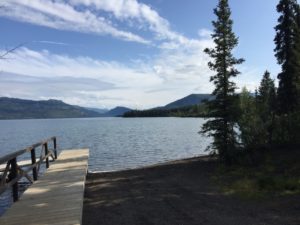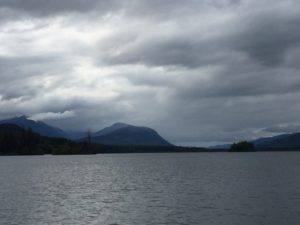 The weather was good almost all the time, although some afternoons there was really high winds and one morning we had to cut down a tree that fell during the night to be able to get back on the road. Rick and another guy from Alberta managed to cut it in no time even without a chainsaw!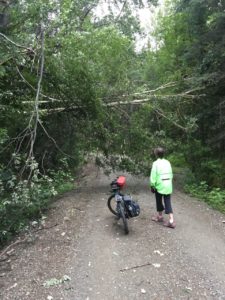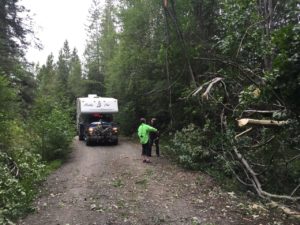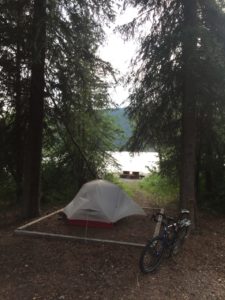 We saw very few cyclists, in fact we leap frogged the 2 cyclists I had met in Jade City for a couple of days, and saw one big group of Texan riders, but that was it. We saw more bears though, and surprised a few as we rode by, the Cassiar is pretty narrow and bears are often right by the side of the road in the bushes, but luckily they have lots to eat and we didn't seem to be part of their diet…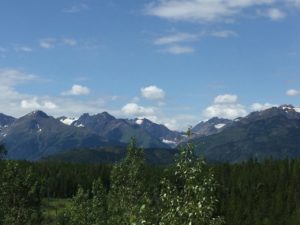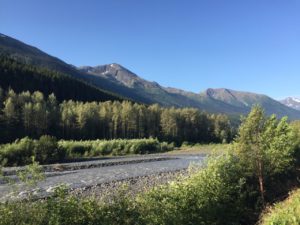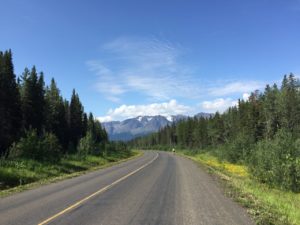 When we camped near a lake, we always heard the loons, and one night we heard an owl. What a treat to be in nature for weeks at a time.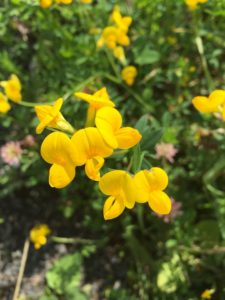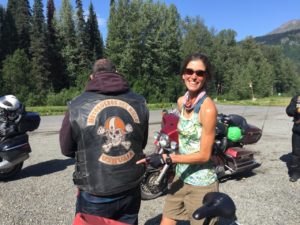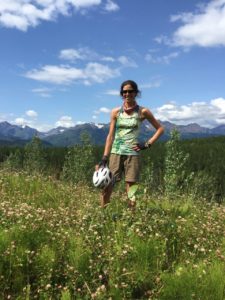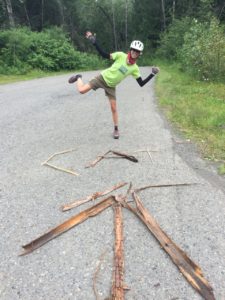 Having the truck and camper also gave us the opportunity to explore side roads when we were done riding for the day, so we ended up visiting Telegraph Creek, Stewart, Hyder and Kitimat. All interesting places that few people have or take the time to visit.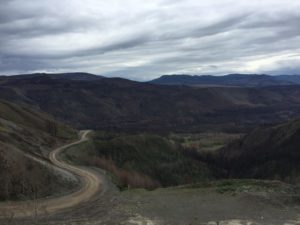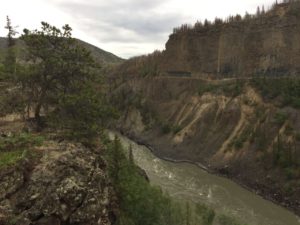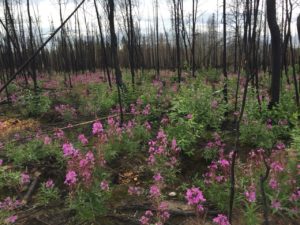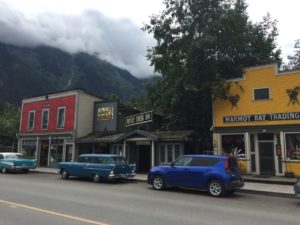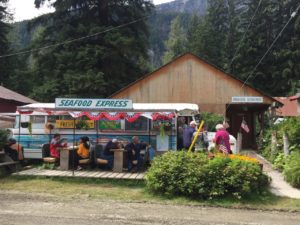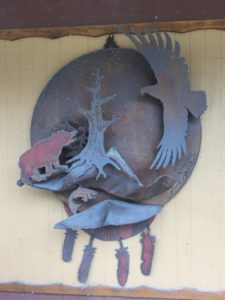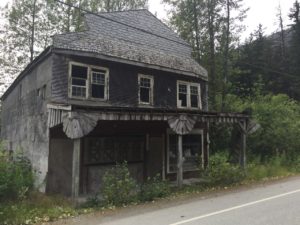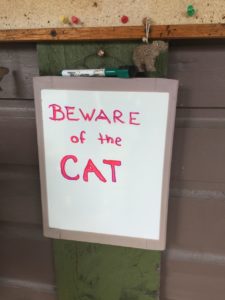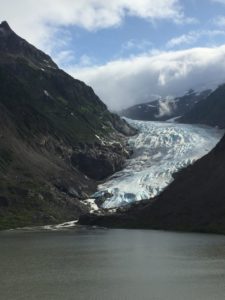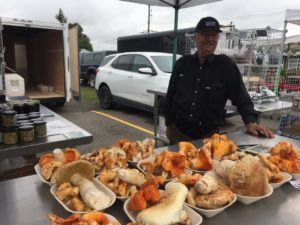 And finally yesterday, after about 8 or 9 days together, Rick, Deb and I had one last coffee together with all kinds of goodies that we bought at the Terrace market, and then I put my luggage back on Laf, and off we went, continuing the adventure alone, while Rick and Deb started driving back towards Whitehorse. It was awesome to share my love of bike touring with them, and they already make plans to join me somewhere later, maybe in Mexico! That is a good sign!
Thanks Rick and Deb, you guys were awesome ans so generous!