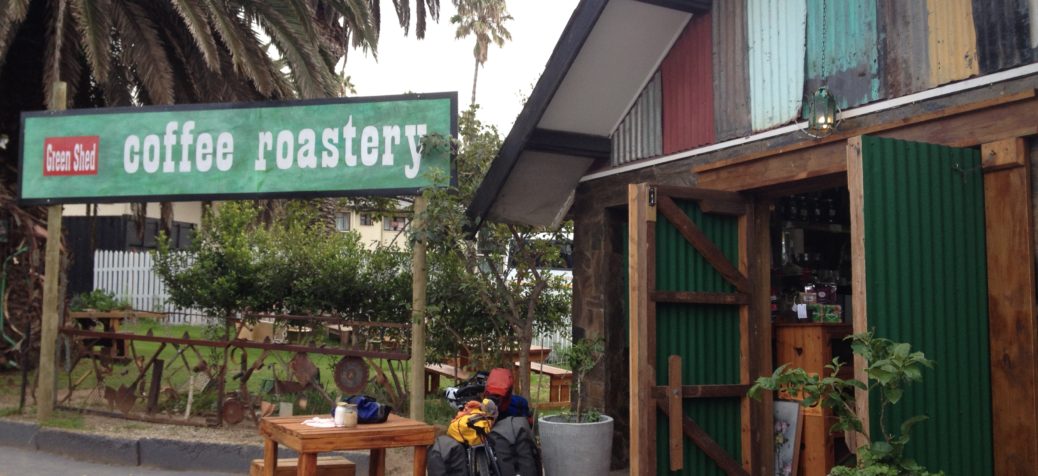 Chocolate croissant
Chocolate croissant
Sometimes it is hard to believe that so many good things happen in such a short time.
Last night, I had a fantastic time in Wilderness, at the Backpackers. One Black guy was playing the guitar and signing beautifully. I sat there and listened to him for a long time. Then I went to my tent, my home away from home and fell asleep while I could still hear him sign.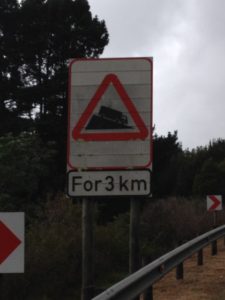 I woke up fully rested, had a cup of tea and packed while I was chatting with the night guard. Before I hit the road again, I stopped at the Green Shed cafe one more time. My croissant came right out of the oven, and the owner looked like she came right out of heaven. She actually looked like an angel, and when I left, she gave me a chocolate croissant for the road and told me "to enjoy it for those who had to stay here".
I found it hard to leave Wilderness, but I was also happy to start riding again. I felt much stronger than the day before, and I was enjoying the ride so much that at least twice I found myself laughing out loud. I was thinking about all the good people that I meet in my life, about the chocolate croissants that make you believe that our too often crazy world is actually a good place, and I smiled up and down the hills. It was just one of those days. Blissful day.
I had my first rain though, but knowing that I had a place to stay in Knysna, it just made the ride interestingly different from riding in the sun, and late morning I arrived at Peter and Colleen's gorgeous home in Knysna. These people are about to go on a very big adventure, cycling from Europe back to South Africa. I really look forward to hearing more about their past and future cycling trips and to enjoy their company for a few days. I think there is lots to see and do around here.