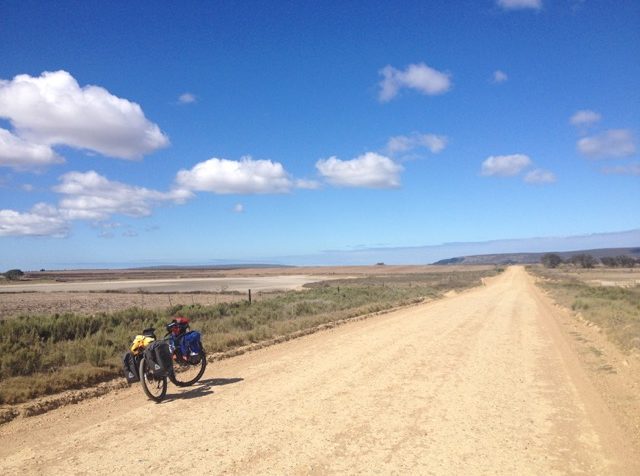 In the top 10
In the top 10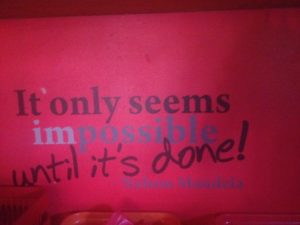 I don't know where to start. Truly. For the last hour, I have been thinking that this may qualify for one of the top 10 best days of my life.I left Gansbaai at day break. The morning light was making the beautiful scenery even more beautiful. Cycling on a quiet road, with almost no traffic, the road was mostly flat at first, but never straight, so it was really an interesting ride. I stopped several times to take pictures but because I was going east, they didn't turn out good. I guess you had to be there to really see it in all its beauty. That made it even more special. Even the vegetation in the ditches is so nice and varied, it looks like a botanical garden at times.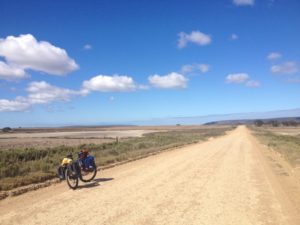 Then I rode up some hills, and it took a little time for my legs to fully get into gear. But it was one of those days where you feel you go down more than you go up. Maybe a version of the glass half full vs half empty.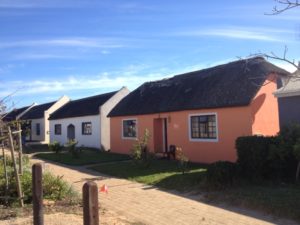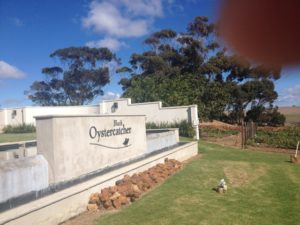 Farm lands, vineyards, rolling hills. Perfect weather too. And virtually no wind.
Then I arrived in Elim, a Moravian mission village that looked very different from what I had seen so far. The scenery was again, awesome.
Not far after that was the Black Oystercatcher winery. I had been told this was worth a stop. It was just after 10, maybe a little early for wine tasting, but I did have a lovely coffee there and dark chocolate cookie. I could have stayed for hours. Such a peaceful place.
But stopping makes it hard to get going again, so I hopped back on the bike, ready to experience my first section of gravel road.
Woaw. Again: AMAZING. The scenery was different, changing every 5 km, some rough sections but mostly good road. I just had to slow down, which was actually great since I was in no rush to go anywhere. I FULLY enjoyed it. I even forgot to eat and drink. Very light traffic, it actually felt remote and I loved it.
After about 25 km of gravel, I was back on a tarred road. I slowly cycled to Struisbaai, while several people smiled, waved or greated me. I was already so happy.
Then I got to the local Backpackers hostel. It just got better and better. The place is lovely. I have a place where to put my hammock, next to a tiny little pond. The place has such a good vibe, nice kitchen, pool, lots of nice rooms and dorms and they keep my luggage in their office for the night. Or nights. Because I can't imagine leaving tomorrow. Just too nice.
So I spent a lazy afternoon, got nothing done. Later I walked to the beach: it is incredible. At that point, I was already overwhelmed.
Then at 5:30 I joined a friendly group that was going to the southernmost point in Africa for sunset. I expected a cheesy tourist trap, but no this was truly beautiful. On the way we also stopped at the harbour to watch the stingrays that can grow to 2 m! Amazing and so beautiful to watch them swim so gracefully.
Then back to the hostel for a great meal with a fresh salad and bread right off the oven.
And soonish I will go to bed in my hammock and fall asleep thinking about how lucky I am.